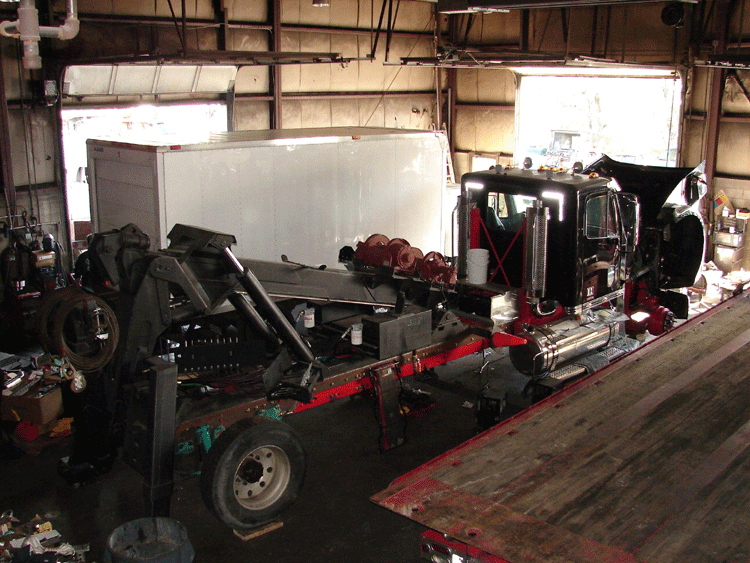 Our huge repair facility is eager to serve you. From routine maintenance to building you a truck from the ground up we have it covered. Coadys provides fleet services for several state, local and federal agencies as well as hundreds of large companies in our area.
Coadys also provides repairs to stranded motorists whether they are driving a compact car or a class "A" motor home.
Coadys also performs Massachusetts State Inspections including heavy duty diesel emissions testing.
Coadys also operates a smaller scale fleet maintenance garage in Portsmouth, New Hampshire where we provide repairs, road service and towing to our area customers.
We also offer: 
*Towing Equipment Sales and Service
*Metal Fabrication
*Frame Stretching / Shortening
*Trailer Repairs
*Truck Body Installation / Swap
*Aluminum Welding
*Truck and Auto Sales
*Vehicle / Equipment Dismantling
*Scrap / Metal Salvage
*Industrial Rigging