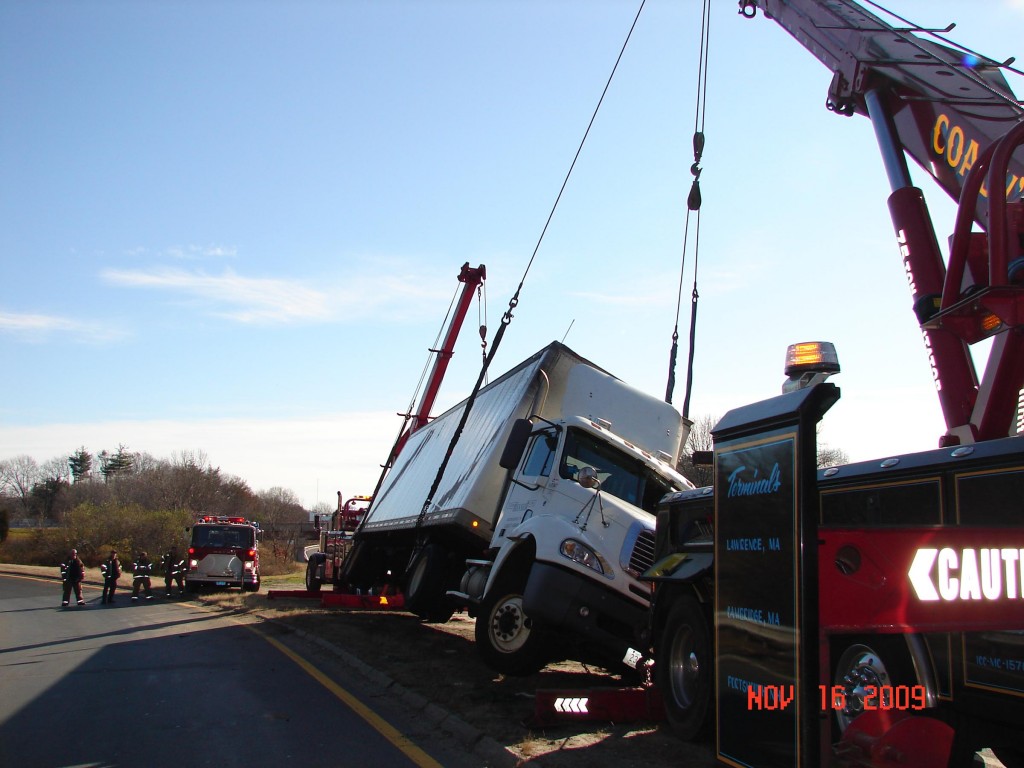 We provide towing and recovery service for several local, state and federal law enforcement agencies as well as hundreds of valued private customers. Every piece of equipment we have has been purchased with one thought in mind – being ready to go 24 / 7 365 days a year with the best possible equipment in service for you our valued customers.
Efficiency means using the right equipment for the job at hand, for us and also for you the customer. Our fleet ranges from a half dozen one ton wreckers for local towing and light duty recoverys. Four light duty ramp trucks for transport of disabled vehicles and today's growing number of all wheel drive vehicles. Five heavy duty industrial flatbeds for transporting forklifts and other industrial equipment. Two medium duty wreckers handle the smaller end of commercial towing while five heavy duty wreckers roam the highways performing day long towing and recovery operations.
For our heavy equipment customers we offer low bed, beam and landoll trailer service – again always having the correct equipment to perform the task efficiently. Coadys also has a fully mobile haz-mat recovery operation with the ability to pump off damaged tankers or clean-up major spills in part with recovery. Air cushion recovery is our specialty. If at all possible to recover a loaded trailer intact without further damage we have a fully mobile air cushion unit to handle the job.
Other equipment we keep on hand to assist in accident clean-up and recovery includes a Volvo loader with bucket and forks, Caterpillar excavator, New Holland skid steer, JCB telescopic handler, as well as a forklift and platform lift.
We have every piece of equipment to handle any job we may encounter, if we don't have it we will buy it! We do not get caught unprepared, if that were to happen we would not be able to provide you with our expert towing and recovery services. From auto transport to the planets largest earth moving machine, we have it covered. Having a 75 ton and a 65 ton rotating heavy duty wrecker in the fleet virtually enables us to perform crane service as well as make our recovery ability endless.
See our "Repairs" page for information on our shop services.
Call Coadys – We will not let you down